Weddings for two: Couples say no to the guest list, yes to fancy elopements - Last weekend while stalking some of my favorite wedding blogs, I came across a post highlighting a couple who had a stunning wedding. The bride wore an expensive gown, the groom looked dapper in his suit. The ceremony took place atop a mountain set next to a farmhouse. The photographer captured still shots of a beautiful bouquet and a well-appointed tablescape. The photos chronicled a truly romantic ceremony, but one thing was missing -- there wasn't a guest in sight!
Wedding planners are calling this trend weddings-for-two, pre-planned elopements where couples wed in private with all the frills of a celebration for 200 people, but a guest list of zero.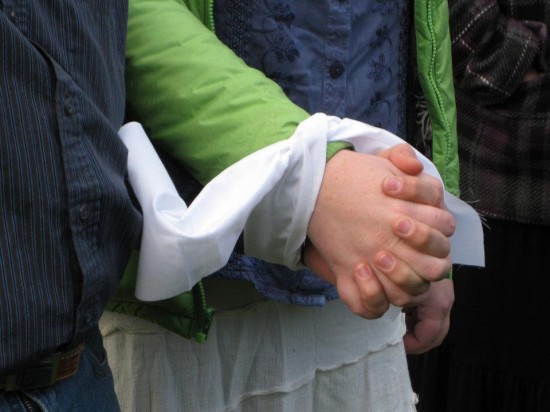 Some might call this trend oxymoronic and question why a couple would spend thousands of dollars and countless hours obsessing over details that will never be experienced by a single guest. Others may question whether or not it truly is a wedding-for-two if the photos end up on a blog (or Facebook, Twitter, Instagram) for millions of viewers to see, including the family and friends of the couple, who probably feel slightly offended that they weren't part of the day.
Research on the topic led me to a recent story covered on TODAY. Freelance writer and editor Wendy Grossman Kantor offers readers a candid account of why some couples are choosing to ditch the guest list in exchange for the fancy elopement.
According to the couples Kantor interviewed for the article: no guests equal no stress. Clearly, the newer generation of engaged couples are making their own rules. As I mentioned in an earlier post, we're actually paying for our own weddings, so why not get exactly what we want. For some, that 'want' means spending their budget on creating a day that's more about them and less about the distant cousins, coworkers, neighbors and their plus ones.
Personally, I can't wait to hit the dance floor at our reception and Cupid Shuffle with all of our wedding guests! Guests bring the fun factor. You can't have a party without them! ( boston.com )